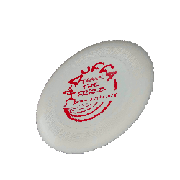 Welcome to DUFFA - Manchester's Ultimate Frisbee club for all!
---
We're Manchester's open Ultimate Frisbee club, one of the largest in the North West and organisers of the DUFFA Hat tournament. We meet and play twice a week - outdoors at Fog Lane Park, Didsbury, Manchester and indoors (winter only) at Parrs Wood High School Sports Hall.
Over the winter (September - April), we play every Sunday outdoors and Thursday evenings indoors.
Over the summer (April - August), we play every Thursday and Sunday and finish with a pint or three in the Fletcher Moss, Didsbury.
Our players are of varying levels, from total beginners to uni-level. We also frequently meet up for socials in and around the Didsbury area and new members are very welcome.
Never Played Ultimate Before? No Problem!
---
DUFFA's aim is to ensure that new members are always made to feel welcome and level ensures that just about anyone can just turn up and join in. We welcome all abilities, especially those who have never played before. We're happy to take people new to Ultimate Frisbee through the basics - from how to throw and catch and go over the rules in a relaxed atmosphere. We run regular "Beginners Sessions" but i
f you're interested in trying Ultimate feel free to turn up to any session in old trainers (or ideally football boots, especially if it's muddy) and bring a bottle of water.
Beginners are ALWAYS welcome
and we also run
beginners specific session on the first Sunday of every month
- see
here
for more details.

For players looking for something more serious than pickup (you can still come to DUFFA too!) then there is a new website - Ultimate Frisbee in Manchester - providing details of every club in Manchester.
What is Ultimate?
---
A competitive team game with a Frisbee (known as a "disc"). Imagine a cross between American Football (for the endzones) and Netball. Now add a frisbee and some fun... See
10 Simple Rules for Playing Ultimate
When and Where We Play
---
​
Full details of all of our sessions and up coming events can viewed on our calendar

Outdoor Sessions:
We play at
Fog Lane Park
, followed by a pint or three in
The Fletcher Moss
. To find us in the park, just look for people throwing frisbees!
Indoor Sessions: We play at Parrs Wood High School Sports Hall - SAT NAV:
M20 5PG
. Follow the road around to the back of the building - there's ample parking by the outdoor 5-aside pitches. Indoors has started up again on Thursday nights with outdoors on Sundays.
DUFFA Session Times - December 2016

Date
Start Time
Where?

Notes?

Thursday 8th December

NO SESSION

***

NO SESSION**

Due to exams in the school hall there is no indoor session on the 8th!
Sunday 11th December
1pm

Outdoors at Fog Lane Park

Thursday 15th December
9pm
Indoors at Parrswood High School
Sunday 18th December
1pm

Outdoors at Fog Lane Park

Thursday 22nd December
9pm
Indoors at Parrswood High School
Sunday 25th December
n/a
**NO SESSION**
Happy Christmas everyone - we're not playing today but come join us on the 27th!
**Tuesday 27th December**
1pm

Outdoors at Fog Lane Park

CHRISTMAS EXTRA SESSION - Come run off those mince pies!
Thursday 29th December
n/a
**NO SESSION**
The sports hall is closed so no session tonight.
Sunday 1st January 2017
1pm

Outdoors at Fog Lane Park

HAPPY NEW YEAR! Come join us and start your fitness campaign for 2017 (followed by a swift half in the pub of course)
---
Our
shop
is open for business! From £8 plus p&p we'll post you a lovely shiny disc for you to play with!
Own a piece of history with your very own Didsbury Ultimate Frisbee For Amateurs custom designed disc!
Hurry, only a few are left!
---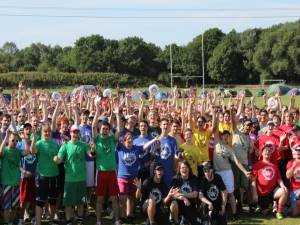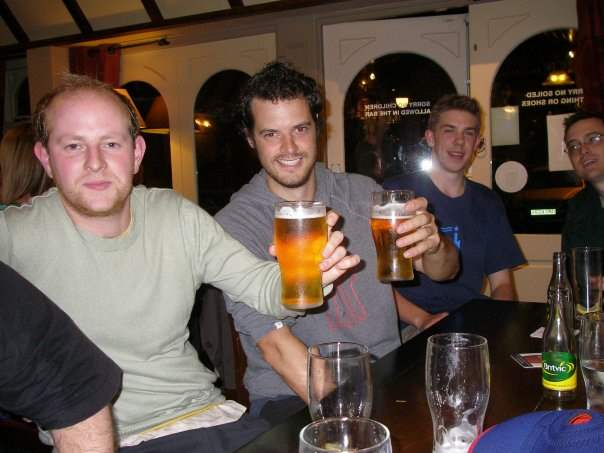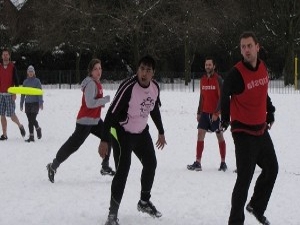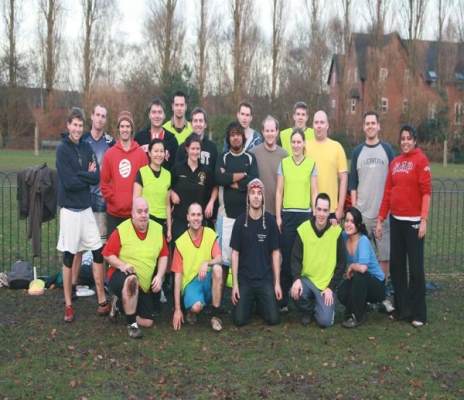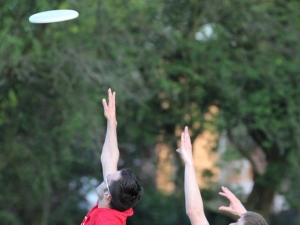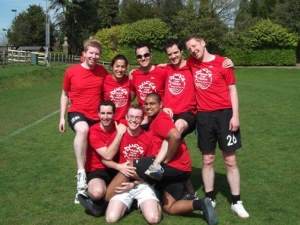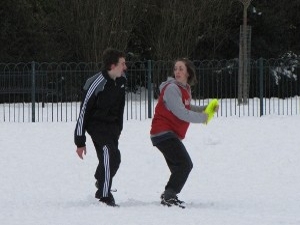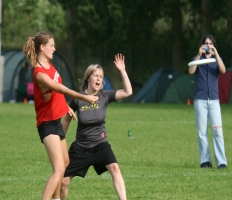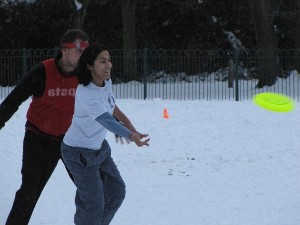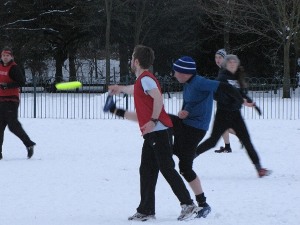 DUFFA are proud to wear kit provided by:
DUFFA are proud to wear kit provided by:
---