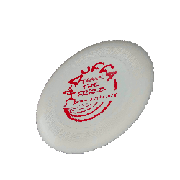 Other Manchester & North West Teams
If you're looking for other teams in Manchester then there is now a dedicated site for all things Ultimate Frisbee in Manchester!
There is also a Facebook group for all players of Ultimate in Greater Manchester - join this to reiceve any notices of the new open training sessions and of any other frisbee news in Greater Manchester.
---
Other Teams in the North West
For others in the North West here are a few...
A site covering all Liverpool Frisbee activity
Drug Store Cowboys indoor training is open to all DUFFAs - winter time we train every Monday night 8-10pm near Alderley Edge. Please let Richard know if you are planning on coming (email
richardslack@tiscali.co.uk
or call 07814 202665) ideally before the Thursday before the Monday (so we have an idea of numbers and can cancel if numbers are too few). If sessions are cancelled I will post a note on the DrugStoreCowboys Facebook site. It costs £3 per session to go to paying for the hall.
For directions see
Google Maps
or sat nat SK10 4TG. To the south of the arrow is a very small crossroads (before the main A34/A537 crossroads) - look for Bollington Lane off that v.small crossroads. The other v.small road over the A34 from Bollington Lane is the road entrance to the sports centre. That road goes ~30m and then opens out to a car park. You should then see the sports centre. Go inside and ask the person on the gate to let you in to play frisbee after signing in.
---
Local University Teams
If you're a student and want to play Ultimate you're free to play with us AND join your Uni team.
Sadly the fate of this club is hanging in the balance - join now and help one of the longest running uni clubs in country survive!
Manchester Uni has a massive number of Frisbee players, they join us in the summer and when they are supposed to be studying for exams!
We adopted Taj from these guys after he got old and finished studying military history.
---
Disc Golf - a free 18 hole course in Manchester!
What is it?
Golf, but with discs. They are a bit different to the large ones we use for Ultimate Frisbee. Your "hole" is a metal basket (which has a load of chains hanging around it) and you basically throw your disc towards and into the basket in as few shots as possible. Where the disc lands is where you stand to take your next throw. It's open to all ages and doesn't require equipment or a level of fitness.
Where is it?
We've built a FREE TO USE 18 hole course in Longford Park Stretford.
Want to know more?
The MDG team have a separate site -
http://www.manchesterdiscgolf.co.uk/
- lots of DUFFA players are now Disc Golf enthuasists too!
---
Other Great Ultimate Frisbee Tournaments
Our friends run these tournaments, we've been - they're great!
Um... our tournament... it rocks!
A charity event, we attended the first one, it was ace!
Bradford
DUFFA's first tournament, fun was had by all. Many still use the curry as a measure of a curry house.
---
Other Teams with a Beginner Friendly Attitude!
Including our twin club - MUFF from Mancheser, New Hampshire, USA!!
Our twin club over the pond...
Our Andalusian cousins - playing the most spirited and excellent ultimate in the sun. We're only a little bit jealous.
... a fun and competitive Ultimate Frisbee club with Open, Mixed and Womens teams. We welcome all players of all abilities, beginners and experienced.
---
Other Didsbury Links
Here are a few links to some of the other sports clubs and Didsbury folk we're friendly with...
When we break ourselves - these guys patch us up with 10% off!
Old Bedians rugby club
Awesome hosts of the DUFFA Hat Tournament 2010 & 2011.
We hosted our Alternative Sports Day with these guys.
We hosted our Alternative Sports Day with these guys.
Published a lovely article about our first tournie, you can see this
here
Useful information for Didsbury residents and businesses.
---