---
---
---
The most spirited Hat Tournament in the world. Established 2008
DUFFA Hat Tournament 2022
---
Dates - Welcome Party 26th August, Games 27th/28th August 2022
---
Our 12th Hat tournament takes place on the 27th & 28th August 2022 - there is a welcome party on Friday 26th.
What is DUFFA Hat? Our tournament has a reputation for being very fun, very spirited, and very well organised. Included in your fee:
Two days of awesome ultimate – at least six matches
DUFFA Hat athletic shirt unique to your team
Friday night karaoke welcome party
Free meal on Saturday evening
Saturday night fancy dress party with FREE 3-pint challenges
Sideline games and team challenges
Free camping
More prizes than you can shake a stick at.
A festival atmosphere and loads of new friends for everyone
Our very special twelfth hat will have some surprises!
All this for only £50!
DUFFA Hat is a completely volunteer run not-for-profit event! As always, the tournament is open to players of all skill levels, and is a great introduction to the sport for beginners. We will also offer GUARANTEED selection for the tournament if you are a happy friendly player traveling from outside the UK to play with us!
Please check the Registration FAQs below for more information.
What is DUFFA Hat?
---
Every year we host one of the largest "Hat Tournaments" in Europe. It's an Ultimate Frisbee tournament where people sign up as individuals and are put onto balanced teams (not really picked from a "hat" but that's the idea..) and given their own coloured tournament shirt. It creates a fun and friendly tournament experience with players attending from all over Europe! The weekend includes camping close to the pitches and a huge party on the Saturday night. We like to think it's become one of the highlights on the Ultimate calendar for pros and beginners alike!
DUFFA Hat 2012
LOVEUltimate
montage
---
DUFFA Hat 2012 Final Game Highlights montage
Registration
---
Registration will be open from 7pm Monday 6th June until the 10th July (extended from the original deadline of 26th June!).

We'll run two lotteries, one after the 26th June and a second after the 10th July. After each lottery lucky applicants will be informed if they have their space!

If you're an overseas player (you're not British and live outside of the UK) please email us hat@duffa.org if you are looking to arrange your trip to the UK. This also gives you a guaranteed spot to the event!
DUFFA Hat 2013 sold out in 4 minutes - in order to ensure the tournament registration is as fair as we can make it we had to change the registration process for 2014 to a weighted lottery - this process worked extremely well for the last couple of years, and we will be using the same process again this year.
Registration will open 6th June 2022, and close three weeks later. All registrations received during this time will be entered into a ballot for a space at DUFFA Hat 2022. Any registrations received after the inital window will be placed on the waiting list along with those unsuccessful in the ballot.
Registration DOES NOT guarantee you a space but enters you into the weighted lottery for a space.
We understand that lots of players like to come with their friends - please register together! If one person in a group gets a space from the lottery we'll invite the others in the group. This actually may increase your chances of being successful.

More information on our registration process including a detailed FAQs in available on the More Details page.
PLEASE be honest on your registration form, hat tournaments only work if we all uphold The Spirit of the Game!
---
Sponsorship
---
DUFFA Hat 2022 will be our TWELFTH event! Each year our not-for-profit tournament has only be made possible thanks to our sponsors. Last year our sponsors received a link on the website, advertisement in the DUFFA Hat Programme, and featured on the sponsors board used during prize giving and the Saturday night party. If you're interested in sponsoring for 2022 please email any enquiries to hat@duffa.org .
---
Shhh.. we might just provide a few secrets via our
twitter feed
.
​
Tweets by @DUFFAFrisbee
---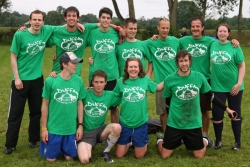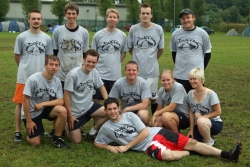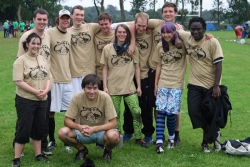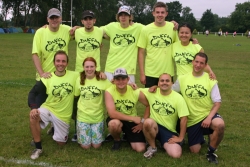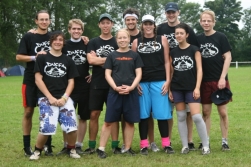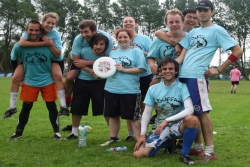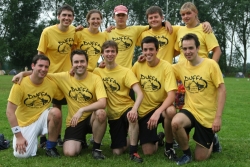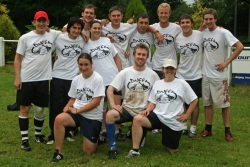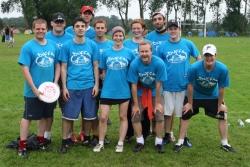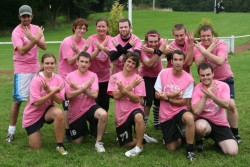 DUFFA are proud to wear kit provided by:
DUFFA are proud to wear kit provided by:
---